The Show
Here are a few pictures from the first performance of Letters to Mozart on 4 & 6 August 2006 in Steamboat Springs, CO.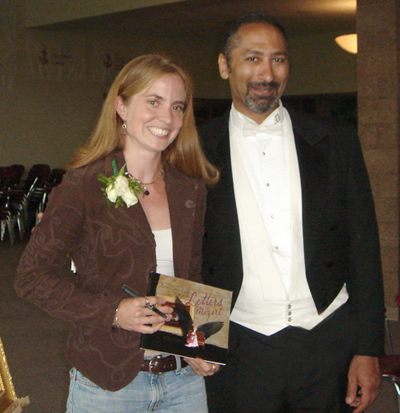 Me with bass-baritone Ashraf Sewailam of Cairo, Egypt after the show.
Ashraf sang the parts of Osmin, Leporello, and Sarastro.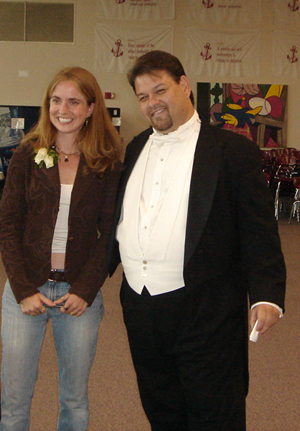 Me with baritone Oziel Garza-Ornelas, of Monterrey, Mexico.
Oziel sang the parts of Count Almaviva, Don Giovanni, and Guglielmo.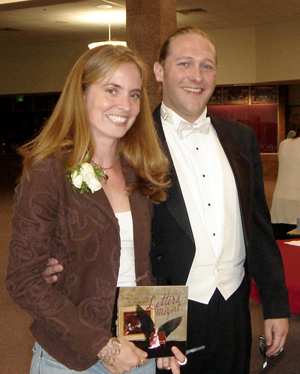 Me with bass-baritone Derrick Ballard of New York, New York.
Derrick sang the parts of Figaro, Don Alfonso, and Papageno.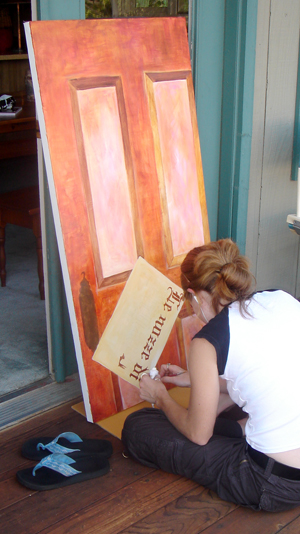 Finishing the Figaro canvas a few days before the show.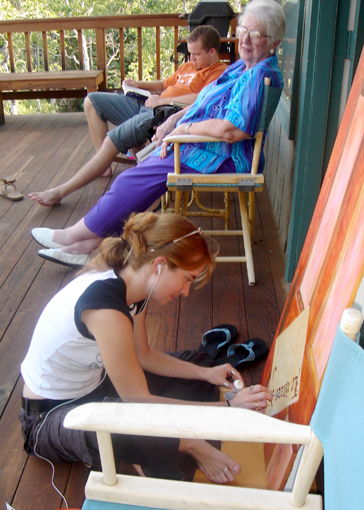 Yes, I am listening to Mozart on my ipod. I think it was the Grand Mass in C Minor. Notice my grandmother and my brother Kevin are also having a nice vacation. Most of my family came out to CO for the show.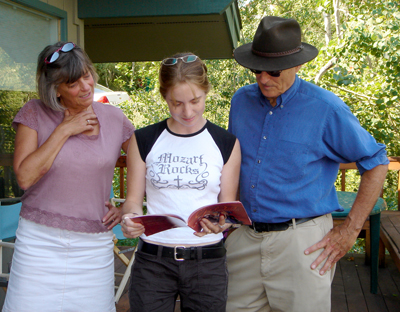 Here I am reading my new children's book Papa's Opera to John Sant'Ambrogio (former lead cello of the St. Louis Symphony) and his friend Betsy Chase.